pre-register now to secure your plate for pig roast, bring a bib!!!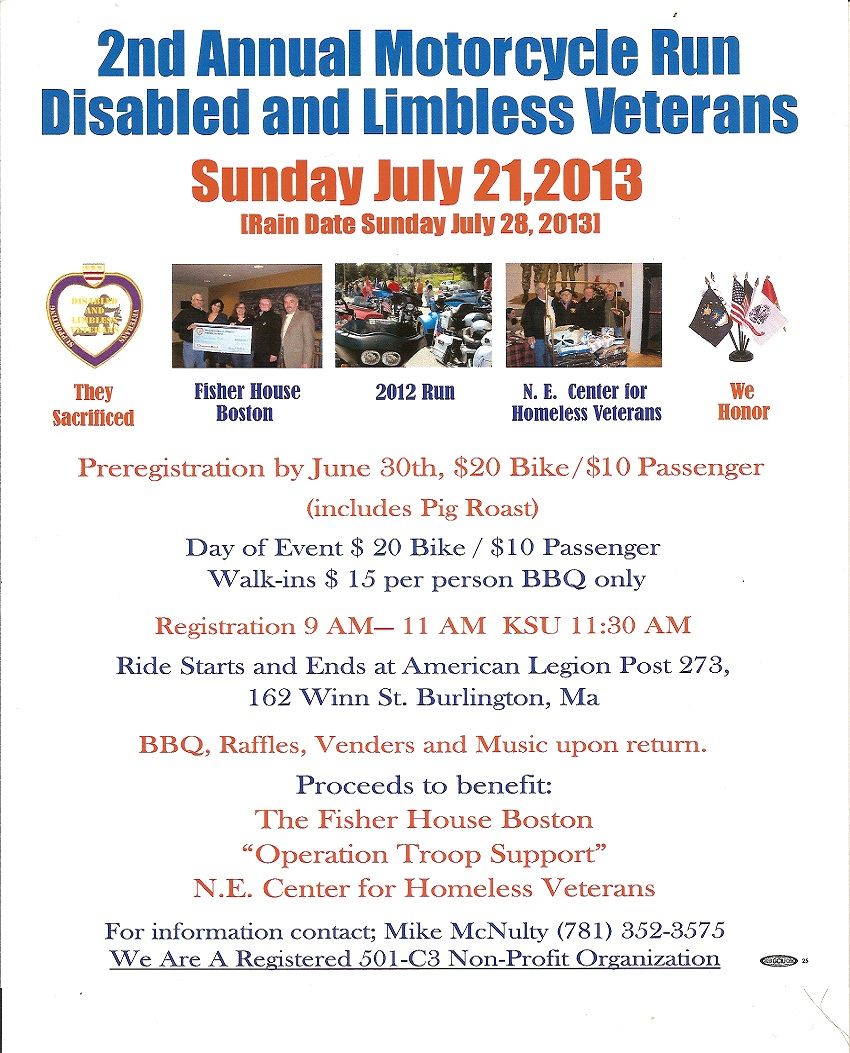 ***
***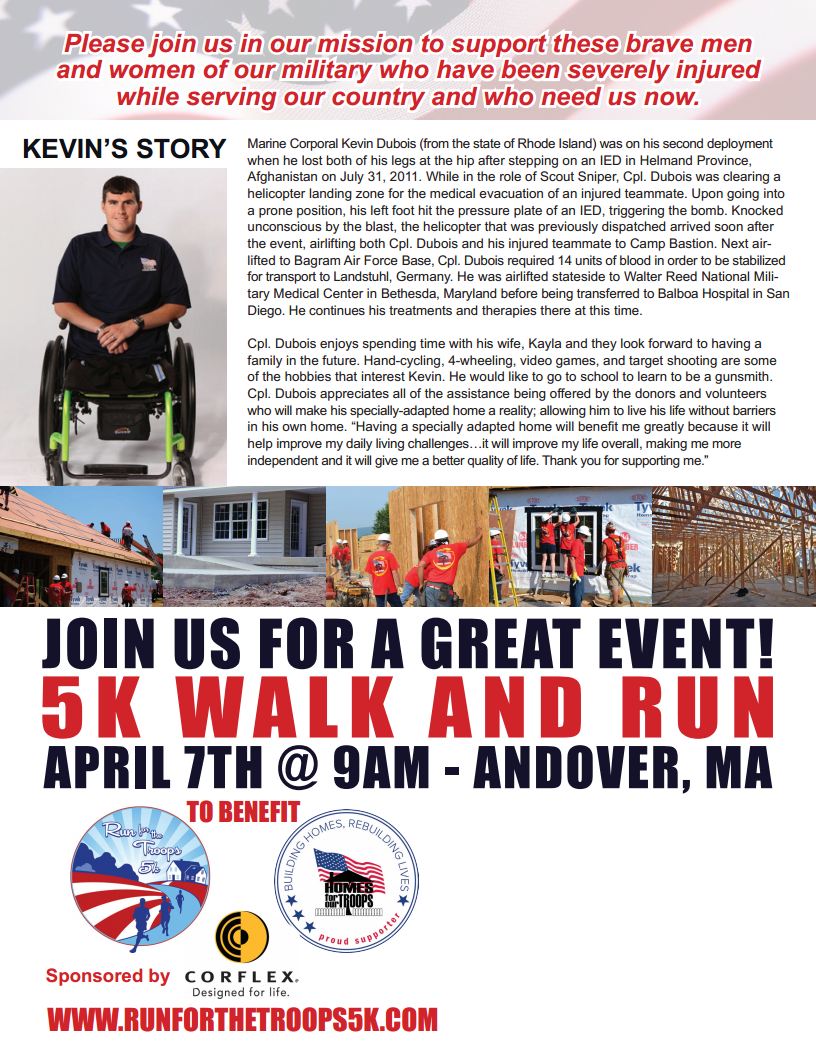 Disabled and Limbless Veterans are proud to support
5K Walk and Run
see you there
***
Please see our Press Release and photos from the ceremony here.
***
Our Support Sticker is now available to anyone, donating $2 or more.

Also, pin is for sale at $5 each.
Just send us your donation check with a stamped self-addressed envelope to:
Disabled and Limbless Veterans
c/o Mike McNulty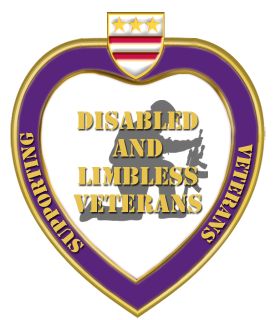 122B Hill St, Norwood, MA 02062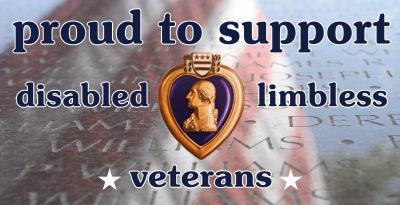 ***
CALL FOR ACTION:
We are looking for volunteers to help us during the events and other tasks.
Please contact Mike at 781-352-3575.